Amazon Appstore Launched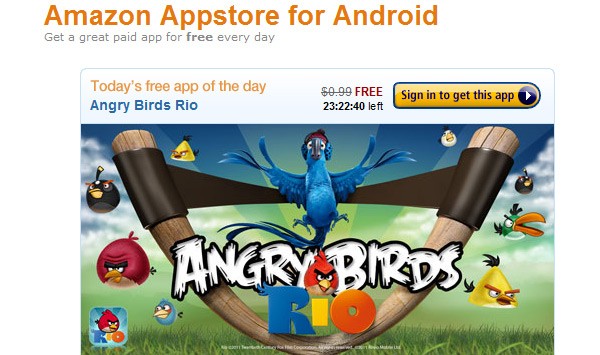 Amazon's Appstore has launched today despite being sued by Apple over the generic term "appstore".  Amazon will be offering a free application everyday and today they're offering Angry Birds Rio for free.
Currently there are a few less than 4,000 apps available, but I'm sure the Amazon appstore will be pumping tons of apps in the store over the next few months.
Amazon has two ways for you to get their apps, you can download the Amazon appstore application or use the web interface.  A very cool feature allows you to test drive apps for 30 minutes before you buy.
Go to the Amazon Appstore now >>